KUNG FU TESTIMONIALS
SPORTS TESTIMONIALS | CORPORATE TESTIMONIALS | TESTIMONIALS
Testimonial

John Tremain.

In 1972 at the age of twenty eight events in my life caused me to change direction and reassess what I considered to be of real value, and what my life might become.

Of the many books I have read seeking answers to life questions, one was on martial arts in ancient China which described a fight between two masters where they moved with such speed and power that their hands and arms seem to disappear.

It took another twenty-four years before I found this martial system, which holds the possibility of achieving these abilities.

My goal was to find a system of training where my mind-brain, body would function at a constant and sustained peak state allowing a vastly different experience of life.

In the six years training in WU XING DAO there have been many and varied enriching experiences. I am often in awe at the power and speed that erupts from my body during training. In a situation of perceived danger the mind goes still and the power switches on automatically, rippling down the arms and through the body.

During Steel Body training, it was amazing to see and hear our bodies crashing together, and to experience the rapid increase of impact power.

Marko is a remarkable man, for whom I have the deepest respect and for the way he continually evolves the system.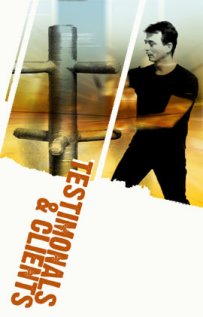 Phone Wu Xing Dao Kung Fu:
Phone: 0413 885 883
International +61 413 885 883
General Martial Arts Enquiries:
MartialArts@invisiblemaster.com