KUNG FU TESTIMONIALS
SPORTS TESTIMONIALS | CORPORATE TESTIMONIALS | TESTIMONIALS
Testimonial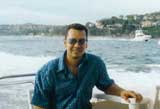 Jason Helmes
ex Royal Australian Navy Clearance Diver and Combat Systems Operator
IMFOR Mine Warfare division

How can I put into words what Wu Xing Dao and the Invisible Master way of training have done for me?

Wu Xing Dao, Invisible Master and Master Vesse are the result from years of progression and advancement in the human spirit. It is almost metaphysical in its application thus making it an aw-inspiring experience. When training commences it doesn't take long for the practitioner to realise the Invisible Master concept and Master Vesse have evolved from within as apposed to being created from outside. What this means is that everything learnt is for real and forever.

With internal mastery comes external control in every sense of the word. You become the master of your own body. Surprisingly logical in its application it is unlike anything else available in this country right now. With an in-depth awareness of self, and a development of your physical capabilities beyond the scope of your own imagination you will become the most effective and intuitive martial artist you could ever have dreamt of. Once put into practice the unique way of training opens the path to enlightenment, once on this path a level of self awareness becomes apparent, this insight enables you to gauge your efforts in all aspects of physical movement giving you control and eventually mastery of your own self. It is this unique approach of realising and releasing the source of where true power comes from that enables us to perform at levels seemingly impossible to non-practitioners.

For me personally Master Vesse has shown me the true path to enlightenment, it is now up to me to continue my journey, along the way discovering aspects of myself that were previously hidden.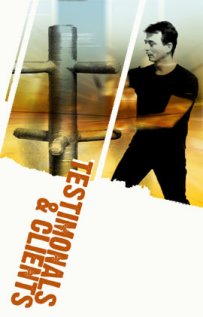 Phone Wu Xing Dao Kung Fu:
Phone: 0413 885 883
International +61 413 885 883
General Martial Arts Enquiries:
MartialArts@invisiblemaster.com