CORPORATE KUNG FU TESTIMONIALS
SPORTS TESTIMONIALS | CORPORATE TESTIMONIALS | TESTIMONIALS
Testimonial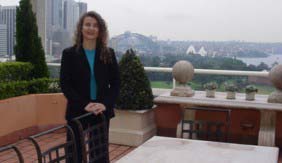 Zorica Gormly MAPsych
Human Resources Manager
The Terrace Tower Group originally employed Marko Vesse to develop and facilitate a 6-week self-defence program individually tailored for men and for women. The program incorporated internal martial art principles. Marko introduced our staff to mental and physical conditioning techniques that provided them with the ability to defend themselves in any compromising situation.

The program was very successful. Our staff became more confident and aware of how to defend themselves. Their energy levels increased and back complaints reduced. They have indicated that they feel more alert and can maintain greater degrees of focus. Absenteeism levels have reduced substantially. Manager's have reported an increase in productivity and a greater degree of calmness and camaraderie among staff members.

Staff found the program rewarding and interesting. Each week staff were eager to continue their next training session to learn new techniques and to refine techniques already learnt. One of the benefits reported by one of our staff members was that she thought that she would not be able to participate due to her asthma, but found that by participating in the program her breathing problems have significantly improved.

The physical and mental changes were noticeable in such a short period. Our staff speak highly of Marko Vesse as they described him as an excellent facilitator who is extremely skilled and who offered a teaching style that was refreshing and dynamic.

The Terrace Tower Group were aiming for a self-defence program but received so much more from the program, significantly so that we are extending our relationship with Marko Vesse to develop programs specific to our health and corporate needs.

I have no hesitation to recommend Marko Vesse to any organisation.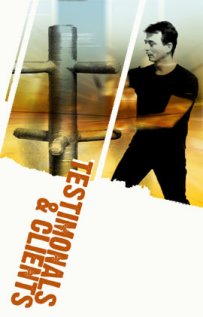 Phone Wu Xing Dao Kung Fu:
Phone: 0413 885 883
International +61 413 885 883
General Martial Arts Enquiries:
MartialArts@invisiblemaster.com